Give your child the magic of language and discover a fabulous Russian folk tale in this indispensable storybook app for the iPad. Featuring beautiful, whimsical illustrations, a translation and audio narration of the text in English, Russian, Spanish and Chinese (including Pinyin), and beautifully crafted, silky-smooth pages, Kolobok will delight and enchant young readers all over the world.
No storytime is complete without this charming little book. Whether reading about their hero or just listening to the captivating narrations, your children can learn how the story looks and sounds in both familiar and unfamiliar languages. They will love flipping through Kolobok's lush pages of vibrant, fresh illustrations, replicated faithfully from the print version of the book. And they won't even realize that they are actively learning how to interact with the world of multimedia – an incredibly useful skill in today's society.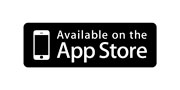 SPECIAL FEATURES:
Illustrations – behold a vibrant combination of realistic photographs and cartoony computer graphics.
Audio – listen to the narrated text in different languages one page at a time or listen to the entire book in "Autoplay" mode.
Languages – select a language from the beginning or switch to other languages on any page.
Read and learn – turn your iPad and read one page at a time in portrait format or two pages at once in landscape format.
Visit the publisher's web site and find bonus activities for kids.
ABOUT THE STORY:
Kolobok is a little round bun with big plans: escaping from Grandma and Grandpa, he sets off on an adventure through the big green forest, meeting colorful, delightful characters along the way. First-time children's book author and illustrator Natasha Bochkov retells the classic fable beloved by generations of Russian children to a new, international audience. This is a story about bravery and cunning, but also about the foolish consequences of irresponsibility, and Ms. Bochkov has made the characters come alive to tell their perilous tale.
Especially keeping in mind the unique demands of multilingual families, a team of dedicated translators and focus groups collaborated in the retelling of the original story into modern Russian, English, Spanish, and Chinese. We hope you and your children cherish and enjoy Kolobok as much as we enjoyed writing it!